Hey Ma look, Brendon Urie is putting Las Vegas on the map! 
Panic! At The Disco singer, Brendon Urie, received the key to the city today, according to channel 13 KTNV.
The city of Las Vegas is recognizing Urie's music and philanthropy work. It also recognized Billboard Music Award show executive's.
Urie is from Las Vegas but also has done a lot of work for the LGBTQ community.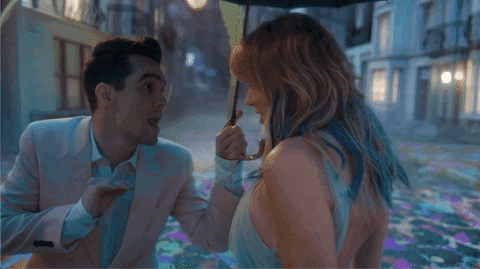 Urie pledged 1 million dollars to the Gay, Lesbian and Straight Education network, according to People.com.
GLSEN is the nation's largest LGBTQ advocacy group. It focuses on creating a safe and inclusive environment for students K-12.
Aside from Urie's philanthropy work, Taylor Swift along with Urie are opening up the 2019 Billboard Music Awards.
Expect to see a little bit of ME!
The who's who of award shows starts tomorrow at the MGM Grand Garden Arena.
Written by Ronnie Gonzalez.