Before putting bandana's over your eyes was the latest trend was there a time where Sandra Bullock wasn't on the radar for millennials?
Bird Box broke the internet with over 45 million streams. With Bird Box memes taking the world by storm so did the rising number of google searches wondering who Bullock was!
We get it, Sandra Bullock hasn't been in the mainstream for a quick minute, so some people need a refresher. However, millennial's have always known Bullock. Here's three reasons why!
Reason #1 – She Jumped The Highway In Speed
Bullock's first major role was her 1994 flick Speed. The iconic scene where Bullock literally jumped a California freeway with a city bus! How can you FORGET that?! Keanu Reeves also starred in the movie. Bullock, Reeves and others were trapped inside a bombed strapped bus. If the city bus went under 50 miles per hour then the bombs went off! Leaving everyone to scramble for their lives.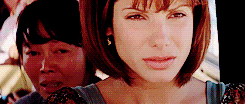 Reason #2 – Not So Blind Watching The Blind Side
Bullock brought everyone to tears in The Blind Side. The movie first debuted in 2009. It's the success story of NFL player Michael Oher. He plays himself as Quinton Aaron. Bullock plays Leigh Anne Tuohy, who takes on the major decision of helping Quinton. Needless to say, Quinton goes from an impoverished neighborhood to the suburbs. Then successfully transitioning from college football to NFL football. The Blind Side was an Oscar Nominated movie that gave Bullock her first Oscar! Amazing acting Sandra!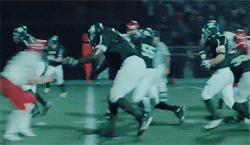 Reason #3 – Space Was Conquered In Gravity
In yet, another epic flick about transportation Bullock decides to take on space travel! After a freak accident in space Bullock and George Clooney are left stranded in space. Leaving Bullock's character, Ryan Stone, to find a way to phone home. The movie grossed $55 million its opening weekend and over $700 million worldwide. Why's there always a theme of Bullock being bad at transportation in her movies? Did she or did she NOT get to where she needed to go?! Keep winning people's hearts Sandra Bullock!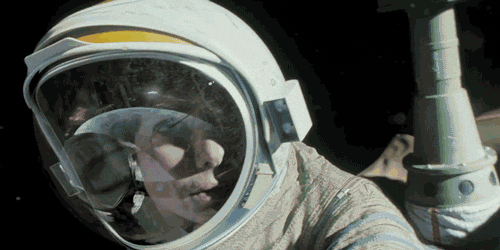 Sandra Bullock is more than just "the lady from bird box." She's an Oscar award winning actress that's conquered bombs, space and demons!
Written By Ronnie Gonzalez.