We often forget that behind all the shiny outfits and glamorous performances, celebrities are people just like you and me.

Whether they're singers, actors or comedians, they still have a life outside their fame and fortune. They get emotional about their love lives, family, friends, career and other stuff that keeps us going.  They have morals, they have beliefs and they have worries.
Grammy-winning country singer Carrie Underwood is a prime example. Alongside her celebrity life, she has designed her own line of activewear clothing, Calia by Carrie Underwood inspired by her 'normal' life. The country star is a wife to professional hockey player Michael Fisher and a mother to Isaiah Fisher, her son. Her hobbies include watching horror movies, yoga and eating pizza, according to Celebrity Inside.
Here are a few of our favorite inspirational quotes attributed to Carrie on Brainy Quote and one's she shared on Twitter.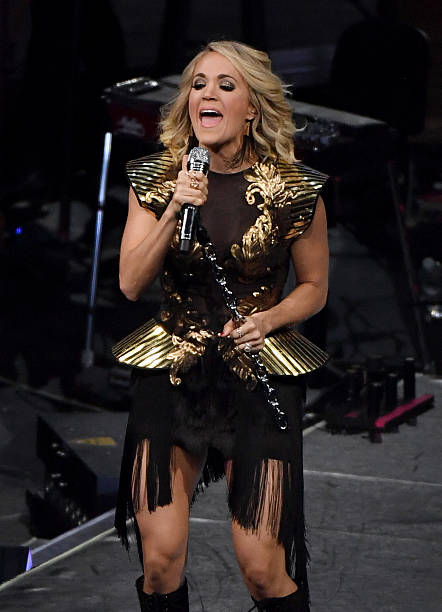 "You never know what curve balls life is going to throw you and there's no way I can predict anything or make any assumptions about what the rest of my life is going to be like."
If you're gonna love somebody...yeah, you better love somebody who ruins your lipstick, not your mascara." ❤️ @runawayjune
"Successful people have a social responsibility to make the world a better place and not just take from it."
Today's small win: getting a workout & a shower in while Isaiah napped! Workout was kinda short & I didn't shave my legs, but I'll take it!
"Every day is a new day, and you'll never be able to find happiness if you don't move on."
Such an awful picture of both of us, but I love it! I love it because it's real life! It's not... https://t.co/8CTdYhETTD
"I've learned it's really important to work hard and keep your family and friends close. You've got to let them know how much you appreciate them for sticking by you."
Every path starts somewhere. Check out the new @caliabycarrie video featuring 3 girls from my hometown! https://t.co/y48h0zt6TE
"I want people to think of me as a nice person. I really am so blessed. All of this has been a great experience and I thank the American public so much for putting me in this position. I appreciate every second of it."
Every path starts somewhere. Check out the new @caliabycarrie video featuring 3 girls from my hometown! https://t.co/y48h0zt6TE
Sarah Francis is a half-Palestinian journalism junkie, a proud Charlotte, NC native with an oversized sweet tooth, and an active world traveler. Ask her where she's headed next. (@Sarah_Francis25)